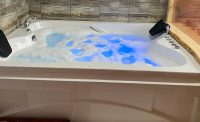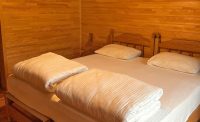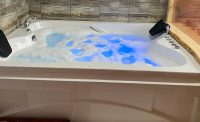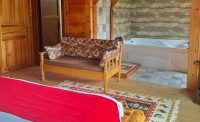 Available Persons

6 Adults

Room Size

90 m2

Price Per Night

$

Minimum Stay

1 day
Description
The Mega Bungalow accommodation option with Jacuzzi is indispensable for crowded groups. This accommodation option has a double jacuzzi. It has a total surface area of 80 square meters. This bungalow also has four rooms and two bathrooms for you and your loved ones. The Teras Panorama Bungalow Hotel's mega bungalow accommodations with jacuzzi captivate you with their expansive views of Fırtına Valley and Fırtına River. You can choose to enjoy the comfort and the view with your loved ones.
Our valued customers;
In order for your reservations to be valid and for your rooms to be reserved, you must make a deposit payment and contact the Panorama Bungalow Hotel team.
Similar Rooms
Mega Bungalow houses are also designed with two floors. These houses...
Book Now